From the CEO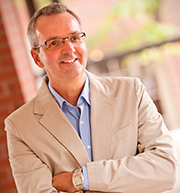 Hello and Welcome to Net Atlantic! My name is Andrew Lutts and I am the Founder and CEO of Net Atlantic. The company was founded in 1995 in order to enable and empower organizations to successfully share their message on the Internet. Although the Internet is constantly evolving, we remain true to our mission to help our clients communicate successfully online.
If you're an email marketer and would like to get improved results, we'd love to help you. Email senders just like you have been coming to us for years with their most difficult email marketing challenges. And it's our job to make it work for you.
We offer clients two high-performance enterprise-level email marketing platforms: ListManager, and StrongView. These solutions allow our clients to communicate their message with their customers, prospects, and subscribers.
You know marketing. We know email. So we've created value for you by offering a range of powerful solutions, attractive pricing, personal technical support, and expert professional services. Now you don't have to be a Fortune 500 company to enjoy the benefits of enterprise-level, effective email marketing solutions.
You should know that Net Atlantic is a private company, and we make decisions on behalf of our customers, not ourselves. We don't have outside investors telling us what to do and insisting that we focus on maximizing their returns. We are totally customer-focused first around you and your needs, and work hard to develop and offer email marketing products and services that help our clients achieve their business goals.
We'd love to hear your feedback, so if you have anything you wish to discuss or if I can help you in any way please feel free to contact me directly at 978-219-1900.