Net Atlantic Quarterly - Spring 2010
---
As the days get longer and our famous New England nor'easters become another snowy memory, all of us at Net Atlantic are excited about several budding new concepts in email marketing. We continue to sprout new ideas to help you improve customer relationships, like Total Engagement Marketing, making email the seed of your marketing programs; Segmentation, which enriches response; and Video Email, which brings your ideas into full bloom.
A new era in email is emerging as it assumes its central role in online marketing, making it more deliverable and trackable. Marketing and communications leaders are accountable for maximizing email response and overall marketing ROI. A strong opt-in list and a total engagement strategy helps you improve communications with subscribers using automated emails, dynamic segmentation, triggered emails, sharable media, activity tracking, and surveys.
A few ways Net Atlantic helps you engage your audience:
Net Atlantic is ready to support your total engagement marketing strategy with the most powerful and versatile email marketing tools available. Don't just market to your audience. Engage them.
Thank you for reading,
- Andy Lutts, CEO, Net Atlantic, Inc.
---
Send Video in Your Emails
Video increases click-through rates by 2-3x

Using video in your email marketing campaigns engages customers and increases click-through rates by 2-3x. Use VideoHere's video management platform for completely seamless video delivery with our email marketing suite.
VideoHere lets you manage up to 50 videos, add thumbnails to emails, and track views in your account. All for $50/mo.
>> Learn More about Video Management
---
Survey: Manage Email with your Mobile Device
Win a $25 iTunes Gift Card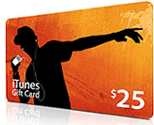 Your feedback helps us develop better products and services. Please take a few minutes to complete this survey about using your mobile device to track email campaigns. In appreciation of your time, you will be entered to win one of four $25 iTunes gift cards.
Contest Expired April 1, 2010
---
Use Segmentation to Maximize Response
Improve your open and clickthrough rates

Segmentation greatly improves the response of your email marketing campaigns, raising open rates from an average of 20% to 50%, and raising clickthroughs from 5% to 30%. This is because the message is more relevant to the reader's interests and needs. Improved email campaign response translates into increased productivity, return on marketing investment, and higher profitability.
Segmentation breaks your list into smaller groups based on demographic and activity data such as:
Region
Industry
Title & Role
Clickthroughs
Survey Responses
And more…
Once you have defined a set of criteria, the segment automatically includes the members with those attributes. People can belong to any number of segments, and you can use this information to tailor your email message for each group, or develop product and pricing strategies.
>> Learn More about Email Segmentation
---
Solutions for Email Subscriber Management
Recorded Webinar
Your relationship with your clients is, without question, the most important factor in your success. With detailed knowledge about your clients needs and interests, your marketing campaigns can greatly improve by raising relevance and timeliness. Your email service provider should provide you with the tools to help you develop a detailed set of criteria and engage your email subscribers successfully.
In March, attend our free one-hour webinar: Solutions for Email Subscriber Management. Manager of Support Services Gregg Hanson will illustrate several ways to better know your subscribers, such as:
Managing permission options
Improving your opt-in rates
Using suppression files
Engaging new subscribers immediately
Re-engaging past subscribers
Avoiding list fatigue
And more…
>> View Solutions for Email Subscriber Management
---
Total Engagement Marketing White Paper
Recorded Webinar
Total Engagement Marketing is a new set of rules that puts your business in continuous touch with customers, at any moment, on any medium. You get feedback, answer questions, sell products and win referrals. It makes email the center of your marketing strategy.
Our latest white paper by Marketing Manager Tom Bishop and SEO/PPC Analyst Marianne Cellucci provides a vision for the next era of email marketing. It shows you how to make email the cornerstone of your Total Engagement Marketing strategy using the following concepts:
Use email as the center of your marketing strategy
Track engagement to tighten your message
Stay with a customer throughout the lifecycle
Improve relevance and timing using automation
Improve response using micro-segments
Get continuous permission to maximize opt-in
And more…
>> Download Total Engagement Marketing White Paper PDF 2.9MB
>> View Total Engagement Marketing Webinar
---