Press Releases
2023 | 2022 | 2021 | 2020 | 2019 | 2018 | 2017 | 2016 | 2015 | 2014 | 2013 | 2012 | 2011 | 2010 | 2009 | 2008 | 2007 | 2006 | 2005 | 2004 | 2003
New Reporting:
Engagement by Device and Engagement by Domain
December 19, 2014 - Net Atlantic announced today two powerful new reporting functions now included with all ListManager email marketing accounts, Engagement by Device, and Engagement by Top Domains.
Engagement by Device gives the mailer a breakdown of mailings opened by platform–mobile vs. desktop–and by the top 3 operating systems for each, thus giving you more insight such as where to focus your testing efforts and how important responsive design may be to your campaigns.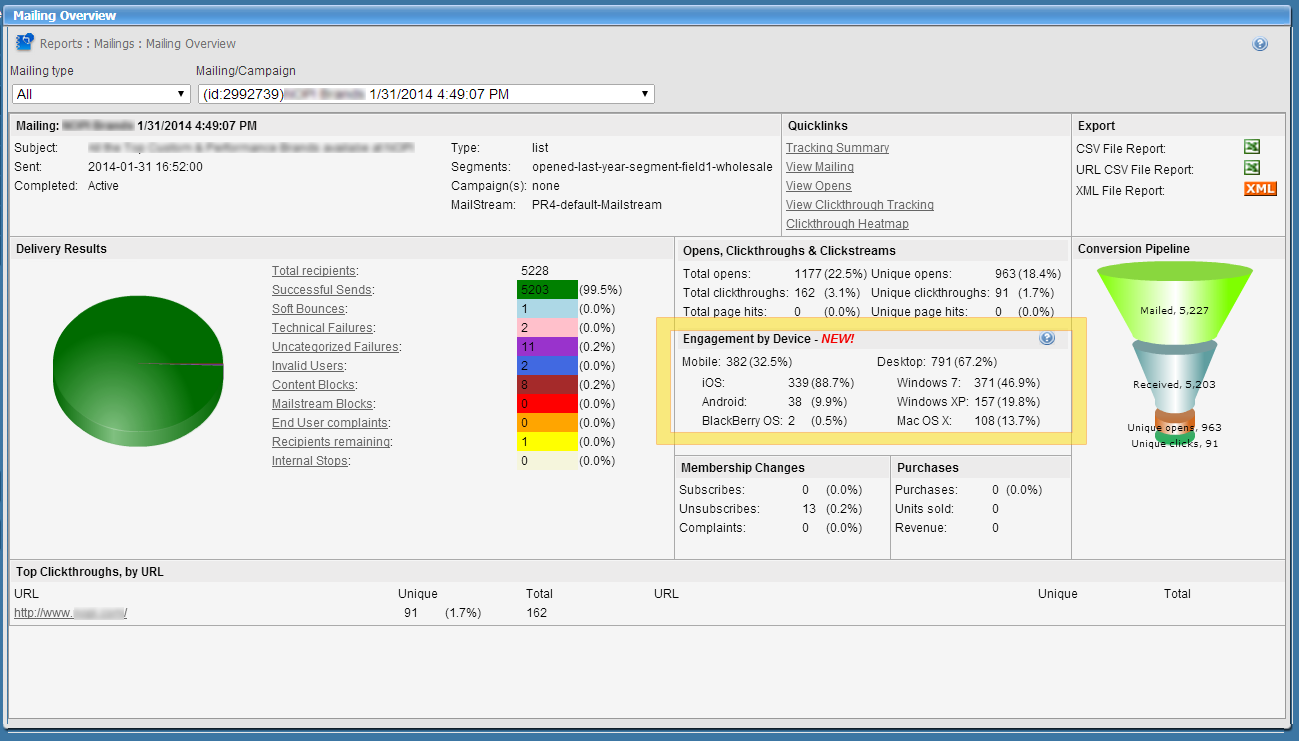 https://www.netatlantic.com/listmanager/index.html
Engagement by Domain allows the email marketer to analyze how campaigns are performing with particular domains, such as gmail.com, yahoo.com, or aol.com. Those domains that perform far below the average open rate typically indicate an issue with deliverability to that domain.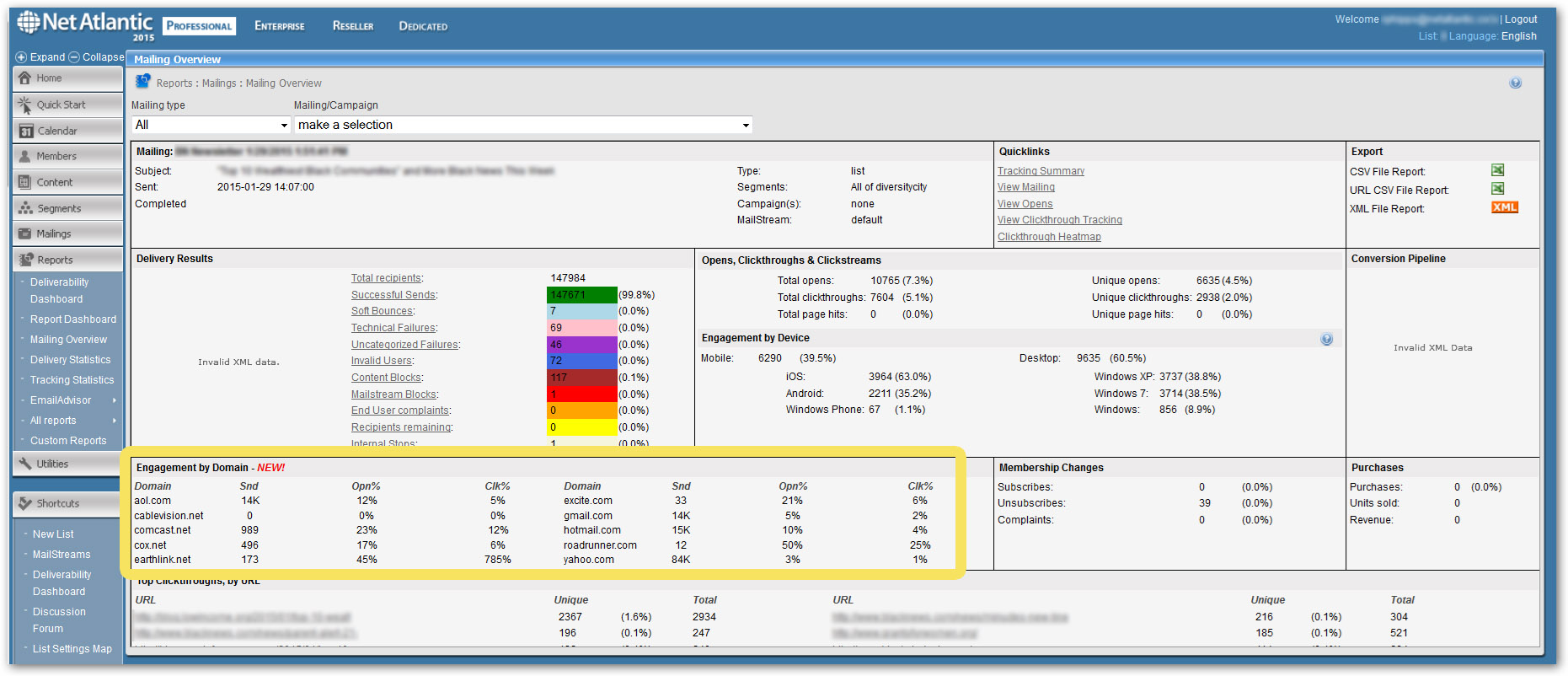 https://www.netatlantic.com/listmanager/index.html
Copyright © 2014 Net Atlantic, Inc.
Contact:
Net Atlantic, Inc.
978-219-1900
marketing@netatlantic.com
WE'RE HERE FOR YOU
Book A Call With One of Our Experts
Fill out this form and one of our email specialists will contact you about how we can help you
achieve even greater engagement by switching to Net Atlantic for email marketing services.