Press Releases
2023 | 2022 | 2021 | 2020 | 2019 | 2018 | 2017 | 2016 | 2015 | 2014 | 2013 | 2012 | 2011 | 2010 | 2009 | 2008 | 2007 | 2006 | 2005 | 2004 | 2003
Net Atlantic Welcomes Summer 2020 Marketing Intern Alyssa Rice
Salem, Massachusetts, May 12, 2020 – Alyssa Rice will be joining Net Atlantic's marketing team this summer. She will be working on various projects including website design, writing blog posts and articles, and assisting with marketing strategy.
Alyssa is currently a senior at Bryant University, located in Smithfield, Rhode Island. She is double-majoring in Digital Marketing and Team & Project Management with a minor in Legal Studies. At Bryant, she is currently the President of the Student Programming Board and a member of the Senior Class Committee. In her free time, she enjoys participating in outdoor activities like hiking and fishing, thrifting, and spending time with friends and family.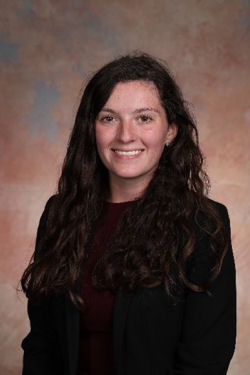 "I am excited to be working with this company this summer. Being able to utilize what I learned in the classroom and bring it to a real experience is what makes all the hours studying and long group meetings worth it." –Alyssa Rice
Net Atlantic values community, and their internship program is just one opportunity they use to advocate for young people as they participate in high education and career-oriented work opportunities.
Over the years, Net Atlantic has partnered with various New England colleges and universities to provide numerous challenging and informative internships. These colleges include: Salem State University, Endicott College, Gordon College, Boston University, Bryant University, University of Massachusetts Lowell, University of Massachusetts Amherst, and others. At the conclusion of their internships, many of the interns were offered and accepted full-time employment upon college graduation.
In addition, Net Atlantic conducted a series of scholarships for North Shore Senior high school students for almost a decade. As a community effort, scholarships were awarded to two ambitious and accomplished high school seniors entering college.
About Net Atlantic
Net Atlantic is a trusted full-service email and technology company. Since 1995, Net Atlantic has helped clients send over 85 billion email through their email network. To learn more about Net Atlantic, please visit https://www.netatlantic.com.
WE'RE HERE FOR YOU
Book A Call With One of Our Experts
Fill out this form and one of our email specialists will contact you about how we can help you
achieve even greater engagement by switching to Net Atlantic for email marketing services.