Responsive Email Designer (RED)
Create Emails that Display Beautifully On Any Device
Now anyone, regardless of technical skills or experience, can create and send powerful email campaigns that render beautifully - no matter which device they're viewed on:

Smartphones
Tablets
Laptops
PCs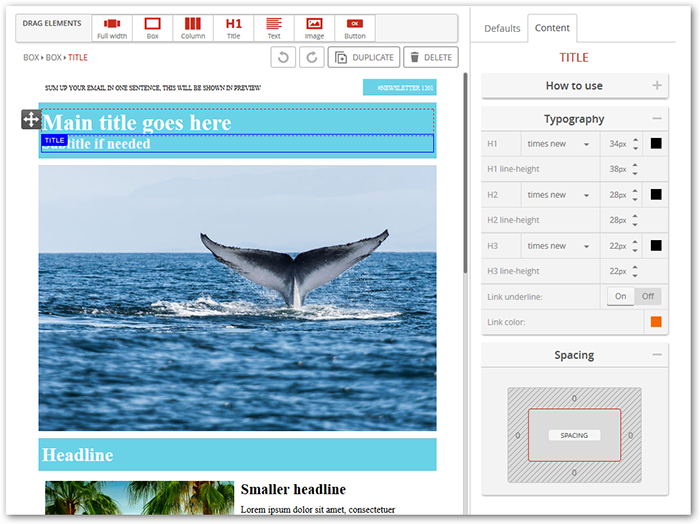 The Responsive Email Designer user interface
Unlike many existing HTML editors, our Responsive Email Designer's intuitive, drag-and-drop functionality makes it easy to create responsive emails. So you can rest assured that your messages will be viewed as they were meant to be.

Plus, there's no need to reinvent the wheel for every campaign. Create your template once and use it again and again!
User Interface Improvements
We've given our user interface a makeover! We hope you'll find the user interface cleaner, brighter, and easier to read. Plus, to provide you with the most up-to-date security, we now support the latest version of TLS (TLS 1.2).

And if you're a current customer, don't worry – we didn't make any structural changes, so the upgrade won't get in the way of the workflow you're used to! Check it out next time you log in, and let us know what you think!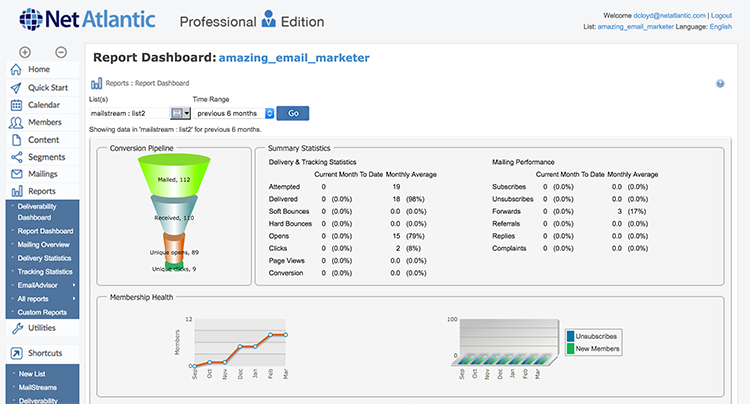 Improved User Interface
WE'RE HERE FOR YOU
Book A Call With One of Our Experts
Fill out this form and one of our email specialists will contact you about how we can help you
achieve even greater engagement by switching to Net Atlantic for email marketing services.