The 5 Biggest Mistakes You're Making with Your Email Marketing
And how to fix them!
by Alyssa Rice
Email marketing has evolved to be a key part of nearly every organization's digital marketing strategy.
As email marketing pioneers, we have unfortunately witnessed failed campaigns over time.
Here's a list of the top 5 most common mistakes we've seen, and how to fix them.
Mistake #1: Ignoring List Segmentation
Email list segmentation is when you split your list into separate groups so that you can better target each group with a more relevant email for each segment. For example, existing clients often get different emails than leads and prospects get.
Here are some good reasons to segment your subscriber list:
You have multiple buyer personas

You have different products and services

You have readers in different states, countries, and continents

You have readers with different goals

You have readers with different purchasing behavior

You have readers who have been with you for a long time, and readers who have been with you for a short time

You have readers that are actual paying customers, and readers that have not purchased from you yet.
This is a small list, but a list to start your thought process on how you can segment your list to achieve success. There are subscribers on your list for different reasons. You have to give them what they want and send them content that they need.
How to Fix: Identify the most important demographic information about your subscribers, and then using your email service provider (ESP) capability segment those into a special unique group that you will send targeted emails to them, such as: "Special Offer for our Best Clients Only!"
Mistake #2: Sending Too Many Emails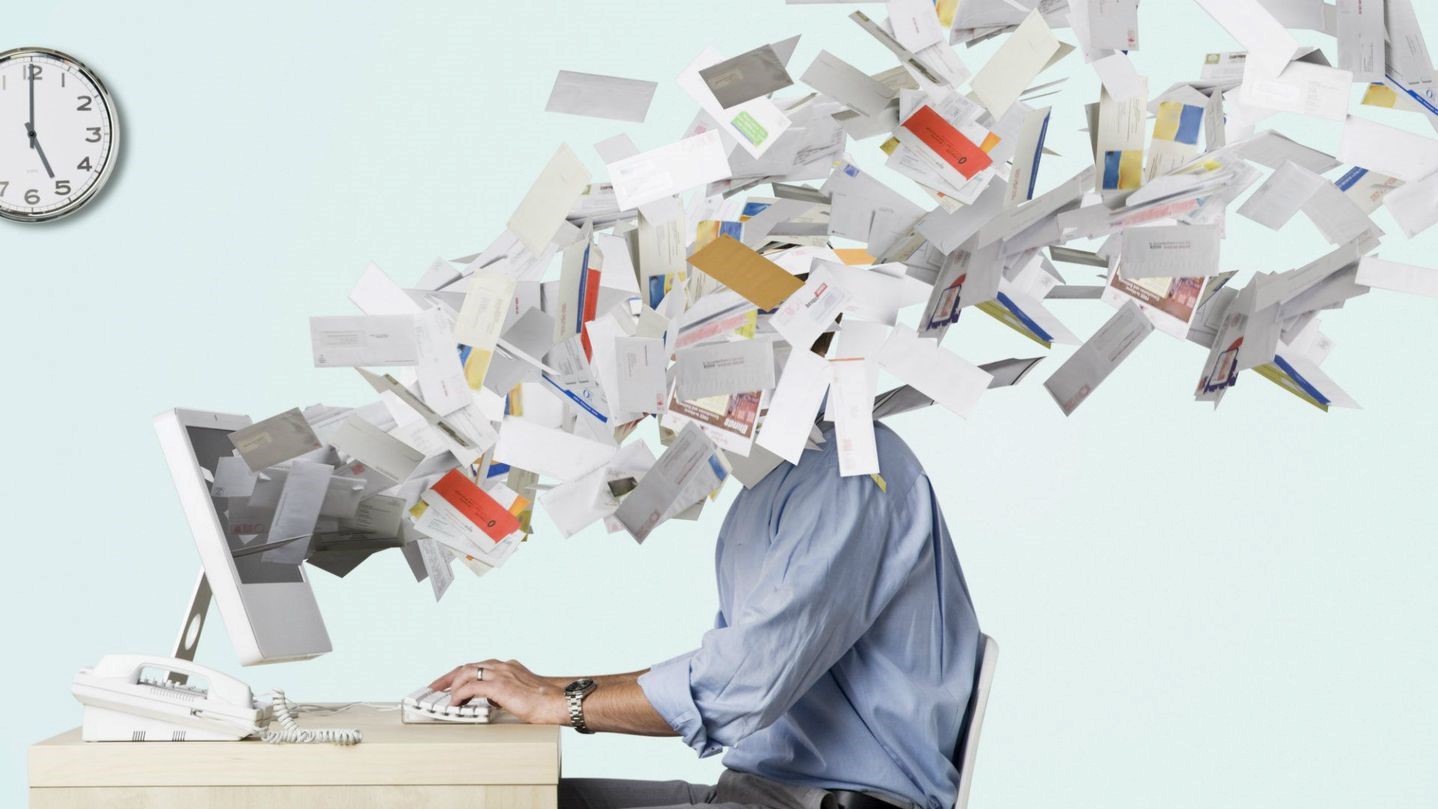 Email burnout is real. In the industry, it's called fatigue. Readers can become tired or disinterested from reading your emails. Content marketing influencer Jeff Bullas stated that 69% of subscribers say that receiving too many emails is the number one reason they unsubscribe from email.
Arguably, even worse than unsubscribes are readers that are still subscribed but completely ignore your emails. This affects key statistics that help you determine the success of your campaigns, including click and open rates. For example, when email mailbox providers see that your emails are not getting opened and engaged with, they will give your emails lower priority.
It's important to decide how much email is too much to send. First look at your industry. Ask yourself questions, like, do you need to send daily updates, or is one a week going to do the job? Through trial and error, you will find the perfect frequency for your newsletter.
How to Fix: Ask your subscribers what email frequency they prefer. This is best done upon signing up as a new subscriber. Also, as subscribers unsubscribe from your newsletter, ask them to choose a less frequent interval of emails in order to save them as a subscriber.
Mistake #3: Skipping Out on Personalization
If you are not using personalization in your emails, it makes it a bit harder to draw a connection with your reader.
Email personalization is when a newsletter targets a reader by using information about them, such as when using a subscriber's name in your email, or mentioning what their last item purchased was.
There are many ways to create personalization in your email, such as to:
Include the reader's name at the beginning of the email or subject line

Mention a product or service they just purchased

Recommend a location to them based on where they live

Remind them of their "anniversary" with the newsletter/brand

Analyze past purchases and reward them for being a loyal customer

Offer a free gift on their birthday
Implementing these elements in to your campaigns will create a closer connection between you and your reader that will more likely lead to engagement, response, conversions, and purchases.
How to Fix: Use merge codes from your Email Service Provider (ESP) to insert appropriate values automatically in your emails, such as: "Dear $firstname," or "Thank you for purchasing $productname"
Mistake #4: Not Engaging with Your Reader
Engaging with your reader is crucial for success. If you do not utilize this, it is difficult for a reader to stay interested and involved.
Every time a subscriber clicks on anything in your email, or forwards your email, or otherwise engages with your email, the mailbox provider records that activity as positive and ranks the quality of your mail as higher.
Ways to engage with your reader include:
Ask for written contributions and feature reader's writing in your newsletter

Create a quick and fun online quiz or test to compare your experiences with others

Provide a bonus, points, gift card drawing, or other incentive for engaging

Tell a personal story or dilemma with an opportunity to ask what the reader would do

Offer free resources available for download, perhaps with a limited-time download counter

Include interactive content like games and image carousels

Encourage replies, forwards, and reasons to click on links

Include the first couple paragraphs in your email and then add a "read more" like to go to your web site to read the rest of the article

Offer free templates, free designs, a case study, how-to guide, or other freebie

Use hyperlinked indexes in your email to help readers get to relevant content quickly

Provide exclusive content that others will not receive

Offer a top 10 list, or FAQ

Embed videos in your email: people love to watch videos and will click on them!

Add in a clear call to action: button, link, social icon, more.
Email engagement can come in different forms. Make sure to do something that prioritizes your reader's interest.
How to Fix: Examine your target market. Consider their beliefs, wants, attitudes, and interests. Decide how that market would want to be engaged with and use our list above (or think of other unique ways) to create engaging emails.
Mistake #5: Neglecting Optimization for Mobile
According to HubSpot, most consumers delete and disregard emails that are not mobile optimized if they are reading your email on a mobile phone.
When opening an email on a phone, the text should be large and readable, the pictures should be clear and easy to see, and be short so the reader will not have to scroll for too long.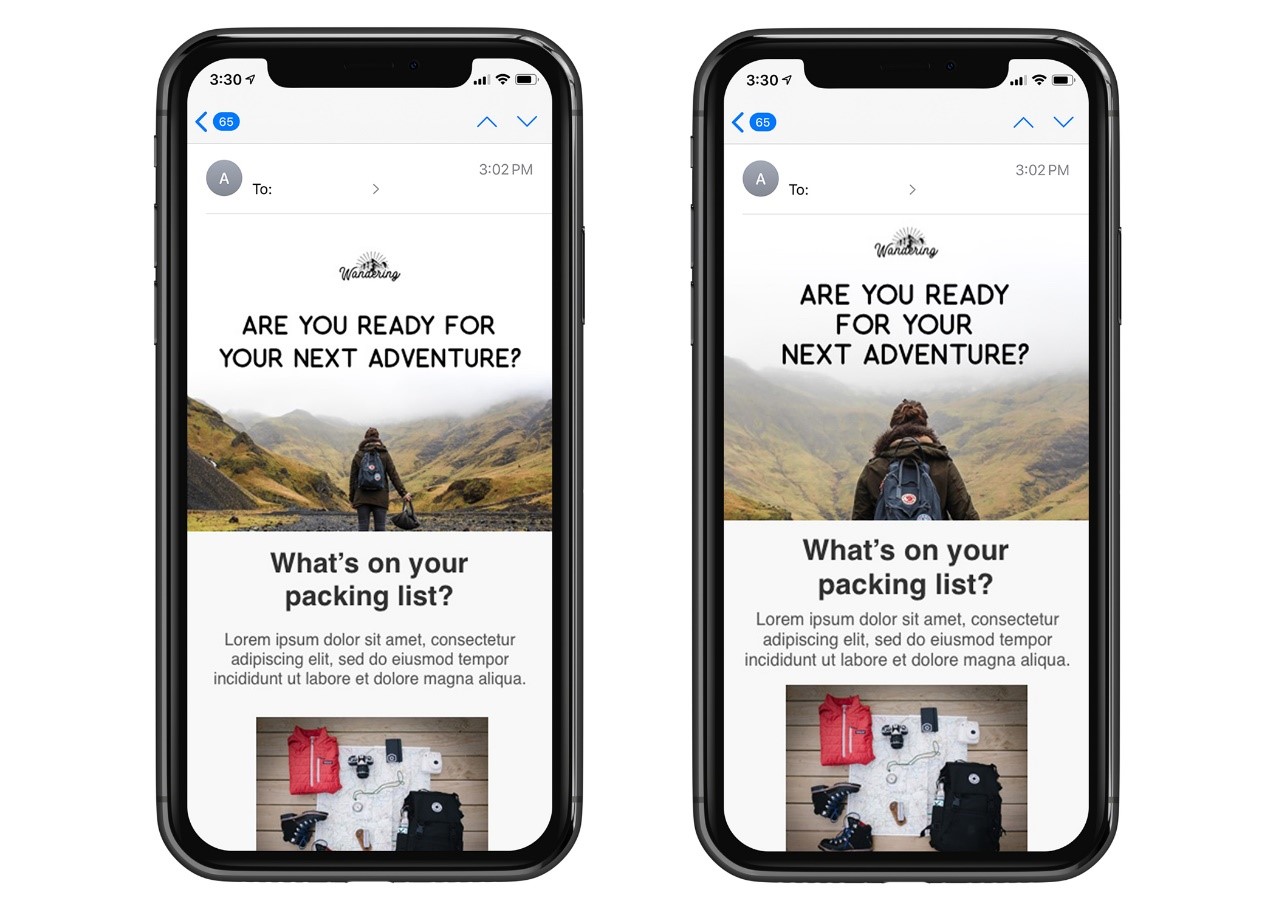 In the left photo above, you can see how small the logo and text is, as well as how far the woman in the photo is. The optimized photo on the right shows a closer picture as well as larger logo and text.
If you aren't sure if your email will be mobile optimized, send a test email to just yourself and see what needs to be fixed before you send to your list.
How to Fix: Lower the character count of your subject line, choose clean fonts, eliminate white space, keep it short, and add smaller file size images. Or, use an email service provider that provides mobile-friendly templates.
Conclusion
Fixing these marketing mistakes can be easy. Make a few of these small changes to your emails and watch your email marketing campaigns soar.
If your email marketing campaigns need a boost, please contact us at Net Atlantic. We would be glad to help you achieve your email marketing goals.