7 Easy Strategies to Optimize Your Google My Business
by Cecilia Shelter, Marketing
Google My Business is a free tool that allows you to control the appearance of your business across Google Search and Maps. The opportunities it creates to gain recognition and visibility make it a necessity for all businesses, especially yours.
While its benefits may seem tailored to retail businesses, Google My Business is equally beneficial to any business. No matter what product or service you offer, if your business has a website you should have a Google My Business listing.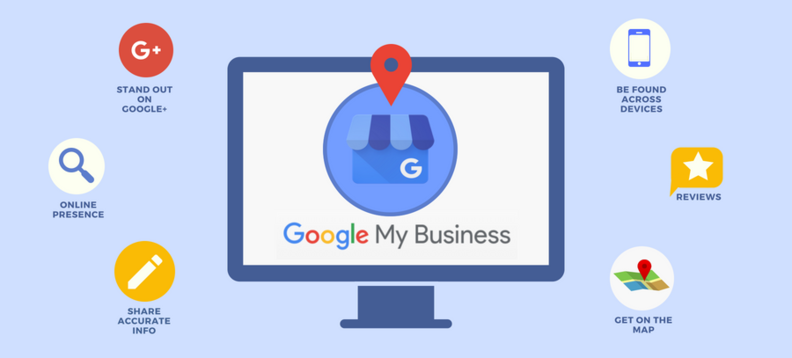 If you don't already have a listing on Google My Business, it's time to claim one now. Here's how:
Claim Your Listing
If you are not already logged into Google, then login to Google.
Visit https://www.google.com/business and click Manage Now.
Start by entering your business name
You will then be asked to enter basic information about your business such as the address, category, phone number, and website.
Next, you are required to verify your business. You can choose to do this via phone, email, or postcard.
Once this step is completed, you will unlock all the features of Google My Business and be ready to optimize your listing.
The 7 Easy Strategies to make the most of your Google My Business
Make sure your hours, address, phone number, and website are accessible and up to date. This information should match exactly what is listed on your website. If inconsistencies occur your search ranking will be negatively affected.
Be specific when choosing your business category and attributes in order to help with targeted searches for your business.
Add photos! Listings with photos get more clicks and are more likely to be considered reputable, so yours is not complete without them. Even if you don't have products to show pictures of, having photos of your building and staff helps build trust with your customers and makes you more than just a faceless company. People want to see people, adding pictures of your staff can show your unique company culture and team personality.
For even better results, add a video. Adding a video of your business, office, store, people, etc. on Google My Business allows you to stand out against other businesses.
Ask for reviews from your clients and customers. The option for people to leave reviews on your business aids in earning the trust of new customers, in fact people trust word of mouth recommendations at a 92% rate, and online reviews at a 72% rate! Even poor reviews leave opportunity for improvement. People are more likely to visit a business if the owner responded to bad reviews with humanity and humility. With the ability to respond to these reviews you can demonstrate both strong customer service and genuine personal connection. Additionally, honest reviews can help you better understand what you're doing right and what could be improved. The better you understand your customers the more you can appeal to them, no matter what your business is.
Share business updates with Google Posts. Google posts allows you to share text and photos to advertise an upcoming event, or share an update on a recent company advancement. It even offers call-to-action buttons like buy, sign up, learn more, etc. For the best results, make sure your posts are timely, specific, and speak directly to your audience.
Lastly, review the built-in analytics to see how you're doing. Google My Business offers insights on how your customers are engaging with your business, such as how people searched for your business, where they're coming from, and how many people called directly from the phone number displayed. This gives you an idea of how your business is doing throughout the year so you know how to improve your marketing strategy.
Google My Business is a necessity in managing the online presence of your business. It provides valuable insights and allows you to engage with your customers. People trust Google, so when their search brings up your business they will be more likely to trust your brand.
Get on Google My Business today and see how these opportunities can benefit your business.
Resources for Google My Business
https://resignal.com/blog/25-things-need-know-local-search/
https://neilpatel.com/blog/optimize-google-my-business/
https://blog.hubspot.com/marketing/google-my-business
https://seoexpertbrad.com/google-my-business-website-builder-6-tips-and-tricks/