Create Lasting Value with Evergreen Content in your Emails, Blogs, Social Accounts and Web Sites
Do you ever run out of content ideas? Evergreen content will be your best friend.
by Alyssa Rice
Evergreen content is not seasonal, reactionary, or time sensitive content. It is content that can be posted at any time and it will never go out of style. Evergreen content is sustainable for years at a time and will need either minor or no changes to stay up to date. It is great for search engine optimization (SEO), as it continues to drive traffic to your media and website, year after year.
Content examples that are not evergreen include posts about timely events and topics such as an upcoming presidential election or the latest celebrity news. These can get you a quick hit or timely search, but once the event or time has passed there will be little interest in the content.
Other type of content to that are timely but not evergreen include references to recent or future events, imagery that is updated, and language surrounding dates, time, seasons, and years.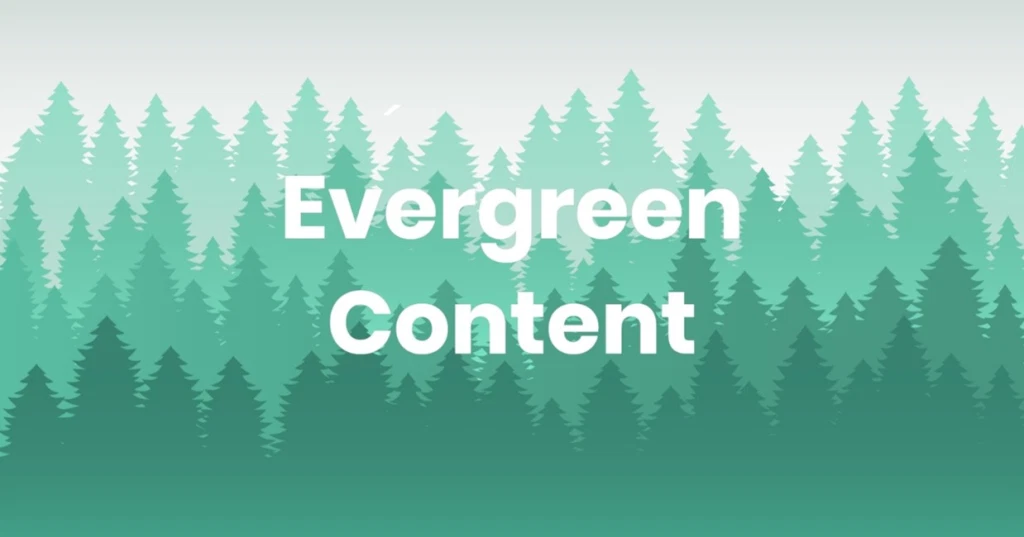 Here are some ways and examples of evergreen content that will attract readers to your content, month after month, year after year.
1) Tips and Tricks
Tailor these to your industry. For example, if you are in the computer industry, you can write posts on tips and tricks for keyboard shortcuts. If you are in the staffing industry, create a post with interview tips. These are valuable to your customers and prospects. This cooking brand, Cook's Illustrated, posts tips a few times a week that are useful for those who use their recipes.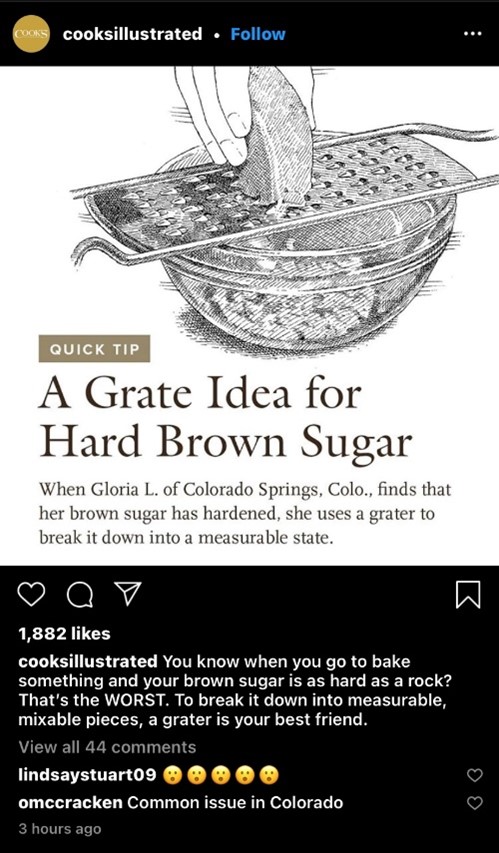 2) Testimonials
Ask current and prior clients for reviews on your products and services. Check your Google My Business listing for your current reviews. Your brand will seem more trustworthy and will convert prospects to customers.

3) Industry Dictionary
Compile a list of keywords and terms that are relevant to your industry. It will help your customers understand certain terms that you use in front of them. We all know how confusing some legal terms are, so it could be beneficial for law firms to create a dictionary.
HubSpot provides a great marketing dictionary that includes 100 terms all marketers should know. You can construct one that is perfect for your industry.
4) How-To's
Create a how-to for your industry. Explain how to complete a task or enhance your experience using what is relevant to your industry. A "How to Create the Perfect Burrito Bowl" guide could be a great post for Mexican food restaurants.
5) Company Facts
You can include posts about company facts, including quotes from your mission statement, products and services that you will always have, and company history. These aspects of your company will never change.
6) Sage Advice and Ageless Wisdom
Quotes from famous people, good advice that never goes out of style, and sensible ways to approach thinking or doing things are all evergreen-types of content.
7) Thought Leadership
Good original thinking, thorough analysis, and focused strategy are topics that generate readers. Work to break out of the mundane by sharing an alternative viewpoint that perhaps others have overlooked.
Conclusion
As you create content for your email marketing campaigns, web sites, blogs, whitepapers, research, and social media posts, try to include timeless evergreen content that has lasting value. If you do, you'll find that your resource will help readers for many years to come.

Resources:

Our friends at CopyBlogger have a great resource on Evergreen Content
https://copyblogger.com/evergreen-content/
Buffer has a good review on Evergreen Content
https://buffer.com/resources/the-complete-list-of-evergreen-content-ideas-for-your-blog/
26 Real Ways to Increase Engagement in Your Email Newsletter
https://www.netatlantic.com/resources/articles/26-real-ways-to-increase-engagement-in-your-email-newsletter