Everything I Know About Email Acquisition Marketing I Learned from my Grandmother
By Rob Fitzgerald, Connext Digital LLC
Yes, it's true. My grandmother knew a lot about email marketing and acquiring new customers – even though she never had an email address or even opened an email, and certainly never worked in someone's digital marketing group handling customer acquisition budgets.
So how is it possible?
Well, it was my grandmother who taught me the value of being myself, as well as the importance of developing a set of principles to live by. And just as you would with any other marketing channel, with email you have to be true to your company and/or brand – and  you need some core principles by which you operate.
The principles below show how it's all tied together.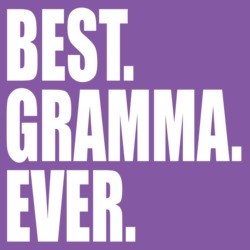 Principle #1: Be Who You Are (Or, Don't Try To Be Like Anybody Else)
You have to know who you are – as a company and as a brand. You also need a realistic idea of what your new customer acquisition initiatives ought to be. Companies of all shapes and sizes use email as the primary driver for new customer engagement and prospecting. Those that succeed are the ones that are committed to what they're all about.
This means that, if you're an edgy, "go with the flow" type of brand, don't create prospecting pieces that are very formal or "dry'. You'll lose what makes you special – the thing that creates that ultimate bond with your prospects. By the same token, if your organization is very corporate and information-driven, you'd be wise not to put together a jazzy, irreverent piece of creative. Email is incredibly effective when the message mirrors the tone of the website, the landing page, and – most importantly – the company's DNA.
Principle #2 – Say What You Mean And Mean What You Say
If you want to be successful in acquiring new customers via email, get to the point quickly! If you want to sell bicycles, your creative should be built around that single objective. Make it clear why your recipient should buy a bicycle from you, and make it as easy as possible for them to do so.
Your subject line should be a call to action (CTA) in itself, compelling the recipient to open your message. A time-sensitive approach works extremely well – for example, "Only 2-days left!" So does something that speaks to value or exclusive content, such as "Exclusive look at the next hottest thing on two wheels!"
Once the reader has opened your email, you must ensure that any links take them to a landing page that shows them exactly what your creative said it would. While the subject line, creative, and landing page are three separate things, they all need to work together seamlessly to engage your prospect through the entire process.
Principle #3 – Never Be Afraid To Make New Friends
Email acquisition is a great way to make "new friends" – as long as you know who you want those friends to be.
In today's digital age, "liking" things and people is a phenomenon in itself. Think about it for a moment: who doesn't like to be liked (a lot!)? That said, in order to be liked, or make new friends, you have to put yourself out there. You have to put your product out there. And you have to be open to all that could happen, for better or worse. Maybe the first campaign you run doesn't get you what you want, or as much as you had hoped for. But that doesn't mean it was a wasted effort. The actions (or inactions) of your email recipients provide you with valuable feedback about your products, brands, and/or offers, which you then have the opportunity to fine-tune.
So make sure you know who your prospects are, and segment and target (or retarget) appropriately. If you target your messages based on what you know about your prospects and customers, and of course about your own offers and brand(s), you'll have the best chance at success.
The beauty of email acquisition marketing is that it's flexible and quick. You can tweak your target audience and offer new or revised content pretty quickly. Adapt and thrive. After all, you can never have too many friends – or customers!
Principle #4 – Don't Sit Around Waiting; Always Keep Moving Forward
Finding new customers is hard work. Sure, there are plenty of ways for them to find you and your brand, and they might just happen to stumble across your offer in their travels around the Internet. But you're not going to get ahead in today's marketplace by relying on that kind of simple, passive marketing. You have to go out and find your audience, talk to them, and engage them.
The great news is that this is easily done with email marketing. Need convincing? How about this: Did you know that 90+% of online consumers check their email at least once a day? And did you know that more than 55% of consumers in the process of making an online purchase decision remember receiving an email from the company they eventually bought from? And finally, did you know that when email was included in multi-channel advertising campaigns, close to 50% of consumers said the email increased their disposition to buy?
To sum up: Email continues to be one of the best ways to acquire customers. If you're still on the fence, I encourage you to do your research. You'll find a ton of research and statistics to back up that statement. It's a great channel that works across a wide range of verticals to create long-term, new customer value. And, it will help you move your marketing strategy forward and keep your sales pipeline flowing with new customers and new business! My grandmother would certainly approve.
*******
Rob FitzGerald is the founder and CEO of Connext Digital, LLC, a determined, data-dominant digital marketing and consulting company that is intensely focused on, and passionate about, their clients' business. Rob caught the digital fever in the late 90's and has spent his entire career helping companies build their brand and increase new customer acquisition through online channels.
To learn more, visit ConnextDigital.com.