You've Created Your Google My Business Account; Now What? How to Benefit from Your Insights
by Alyssa Rice
Your business needs a Google My Business Account. Let me repeat that. Your business NEEDS a Google My Business Account.
The amount of convenience that this brings when consumers search your business is extremely high. All of the contact information for your business is right there so customers do not have to go searching.
If you haven't yet created your account, check out our article on How to Begin and Optimize Your Google My Business. If you have, stick around to learn how to make the most of your insights. This is how to access it:
1) Log into your Google account
2) Click on the Insights tab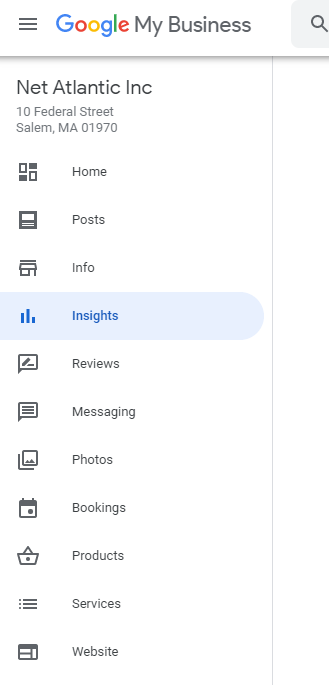 Search Terms
The first insight you will see is queries. These are the search terms that users are searching for before they click on your site. Why is it important for my business to know about these terms? Simply, you will know what search terms are working and are not working. For example, one of Net Atlantic's biggest searches are "internet marketing service". Since we know this is what consumers are searching for, we will include these keywords on our website and blog.
Make sure to think about what you would search when trying to find your business online.
How Customers Search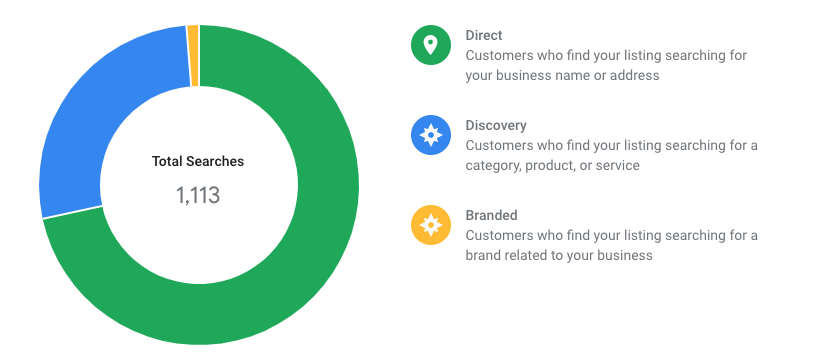 Web users can search directly, through discovery, or branded. Direct searches are customers that look up your business directly. Discovery searches are where web users find your site organically through keywords or category searches. Branded searches come from searches about another brand that is related to your business.
By knowing these percentages, you can make an educated decision on if you want to run certain advertisements, like Google Ads, or turn those advertisements off. It can also help your company decipher if you are using SEO keywords that are useful for your business.
Photos
The photos that you upload to Google My Business are tracked and compared to your competitors. If your company has fewer images than others in your industry, this graph is a great indication that you should upload more. Photos are stimulating to customers. Studies have shown that including faces and people in your marketing strategies help create trust between the consumer and your company.
You also can never go wrong with having some pictures of cute animals, too.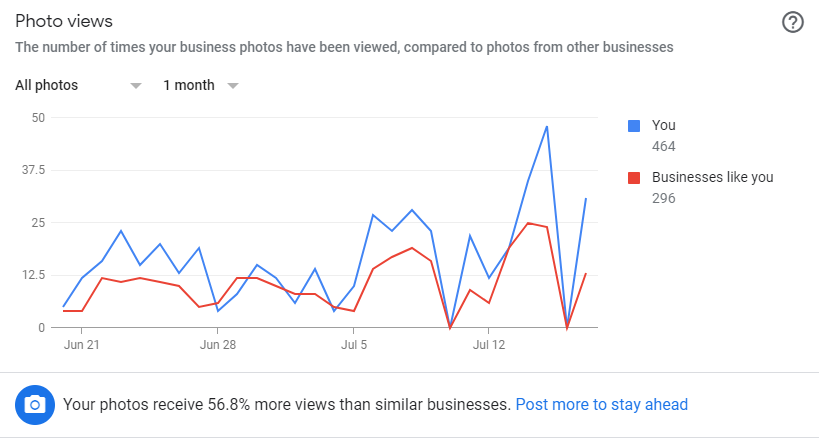 Track Reviews
Testimonials are so incredibly valuable to your website or Google My Business account. They are ratings that other customers will trust.
Actively solicit Google Reviews! The more the current the review, the better. Put the link to make a review in all of your company email signatures to give customers easy access. You can also ask your clients or past clients to write you some reviews for a discount or free gift. Just make sure to ask your happy clients, unlike the example below.

Where Customers View Your Business
This particular insight shows if customers found you via Google Search or Google Maps. If you find that more customers are finding you via a Google Search, make sure your website has an easy-to-read title tag and a descriptive meta tag. If customers are finding you more on Google Maps, make sure your Google My Business profile is completed to the best of your ability. Customers finding you this way will look at your Google My Business profile more in-depth than just a Google Search.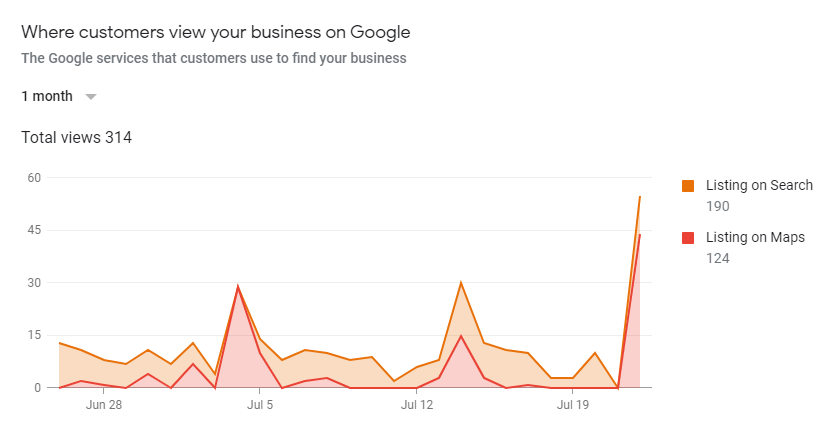 Phone Calls
Another important insight is phone calls. You can track when users use the link in Google My Business to call your company. You can filter it to Time of Day, seen below, and Day of Week.
Knowing what says people call on is useful. This will let you know which days and times to be close to the phone and ready to answer with your best customer service voice!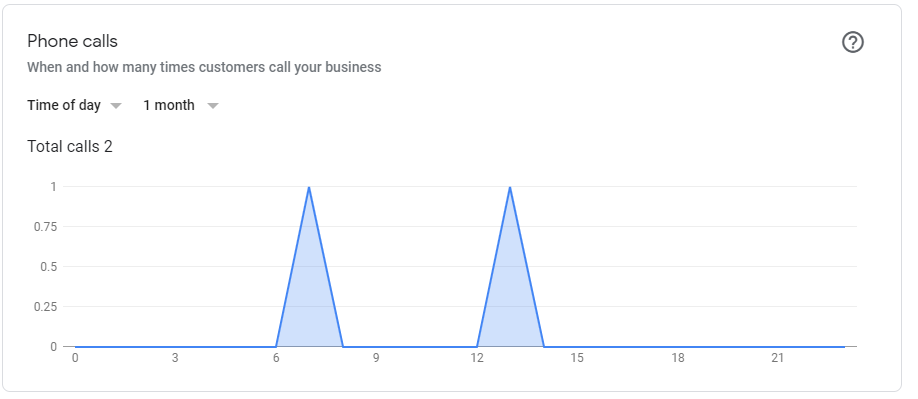 A great feature for all these insights is you can adjust the time settings. You can view any of these statistics using 1 week, 1 month, and 1 quarter filters.
Even though your company has a website that contains all of the information Google My Business has, it is still crucial to have an account. Google My Business insights are a valuable way to learn the behaviors of your customers. This feature is a user-friendly introduction to analytics and data-driven decision-making. As long as you're actively watching your insights, you can make educated decisions that will benefit your business.
Resources
7 Easy Strategies to Optimize Your Google My Business: https://www.netatlantic.com/resources/articles/7-easy-strategies-to-optimize-your-google-my-business
Google My Business Login: https://www.google.com/business/