Platinum Edition
Powered by StrongView 10.3 Message Studio
Customer Journey and Lifecycle Marketing
Breakdown and Details of Specific Capabilities
Customer Journey and Lifecycle Marketing
Design, Automate, Test and Optimize Powerful Multi-Step Programs with Drag-and-Drop Ease
Net Atlantic's StrongView Message Studio solution is an enterprise-grade email marketing campaign management platform that enables marketers to perform lifecycle marketing, campaign management, dynamic content insertion, data integration, real-time database connectivity, CRM integration, real-time reporting, and much, much more. Read on for additional capabilities.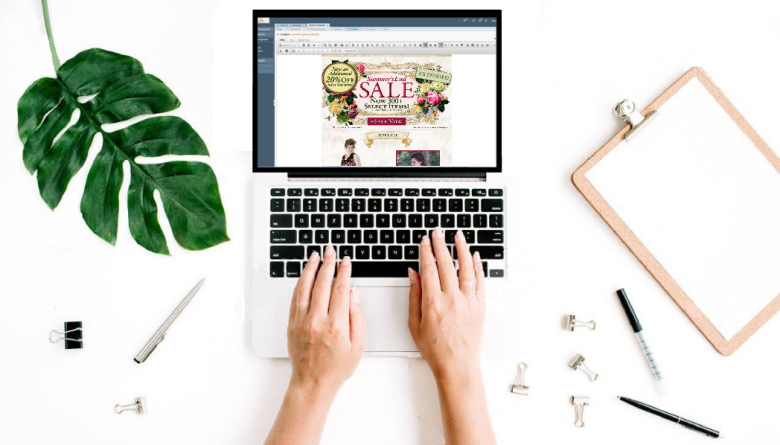 Design, Automate, Test and Optimize Powerful Multi-Step Programs with Drag-and-Drop Ease
Design powerful multi-step communication flows using an intuitive, drag-and-drop user interface.
Easily automate sophisticated cross-channel marketing programs and boost customer engagement and conversions.
Use dynamic content to target and optimize maximum ROI.
Drive more value from your programs with real-time path optimization capabilities.
Increase customer lifetime value by delivering engaging and relevant communications.
With full automation of tasks, spend less time on routine processes and invest your time on value-added activities.
Features & Benefits
Boost customer engagement.
Automate sophisticated cross-channel marketing.
Drive more value from your programs.
Automate testing with real-time optimization.
Receive real-time monitoring and performance reporting.
Integrate with multiple and diverse customer data sources.
Ensure flawless campaign execution with validation and proofing tools.
Use the intuitive drag-and-drop interface to design powerful communication flows.
2) Email Campaign Management
Easily Manage Cross-Channel Marketing Campaigns from One Centralized System
Create, automate and optimize successful cross-channel campaigns derived from real-time data.
Create, personalize, test, launch and optimize highly relevant, campaigns with an intuitive interface that blends ease-of-use with advanced functionality.
Dramatically reduce the time it takes to design and launch campaigns using dynamic content and streamlined workflows.
Make use of organizational and role-based permissions that allow you to centralize all triggered, lifecycle and batch campaigns on one system - providing you with a global view into the impact of every message sent to your customers.
Features & Benefits
True Contextual Marketing - Nurture more profitable customer relationships with messaging relevant for each individual's current context.
Drag-and-Drop Marketing Automation - Easily design, proof, automate and continuously test and optimize multi-stage, cross-channel lifecycle marketing programs.
Scale and Reliability - Deliver millions of personalized emails in minutes to ensure that offers arrive when they are most relevant.
Easily manage cross-channel marketing campaigns from one single StrongView Message Studio centralized platform.
Author new content effortlessly.
Create one-time, recurring and lifecycle campaigns.
Run A/B split tests and multivariate tests with real-time optimization.
Deploy rules-based dynamic content and social- sharing.
3) Transactional Email
Leverage the Marketing and Branding Potential of Transactional and Triggered Messages
Leverage the Marketing and Branding Potential of Transactional and Triggered Messages.
Transform your generic, plain-text transactional and triggered emails into highly branded and personalized messages that boost your bottom-line.
Add targeted content or relevant cross and up-sell offers to transform your transactional messages into an important part of your email revenue stream.
Integrate the Transactional Email solution with your existing e-commerce system to dynamically create customized messages that reflect your company's identity and relationship with the customer.
Get real-time reporting and tracking for greater visibility into performance and delivery metrics of your transactional email alongside your traditional email marketing programs, allowing you to better understand the key drivers across your email marketing touchpoints.
Features & Benefits
Integrate easily with e-commerce, customer service and CRM systems.
Get visibility into response data, including opens, clicks and conversions.
Receive real-time delivery, reporting and bounce management.
Use differentiated sending by IP address for optimal email delivery and inboxing.
4) Reporting & Insights
Gain Insights Into Key Performance Metrics
Gain actionable insights into how your marketing programs are performing with powerful, user-friendly data visualizations and interactive reporting.
Recieve in-depth engagement and deliverability reports to get the metrics that matter for your business.
Access dozens of standard reports included in the program.
Easily create custom reports for your business based on criteria of your choosing, to fully understand the performance of your campaigns and identify key drivers of success.
Features & Benefits
Get rich interactive reporting and data visualizations.
Explore summary metrics and analyze email campain trends and results.
Receive enterprise / organizational rollup reports to quickly view performance across departments.
Export data and reports to Excel for offline analysis.
5) Data Integration
Real-Time Connectivity to All of Your Data
Leverage all of the customer data you collect across channels to better understand your consumers and create true, one-to-one targeted messages.
Integrate directly with your existing data assets for real-time targeting and personalization with our unique technology platform.
Put all your data to work, knowing that advanced de-duplication, data hygiene and security capabilities keep your information current, accurate and safe.
Features & Benefits
Eliminate duplication and synchronization issues with direct database integrations.
Easy reintegrate email data into a system of record or data warehouse.
6) Breakdown and Details of Specific Capabilities
WE'RE HERE FOR YOU
Book A Call With One of Our Experts
Fill out this form and one of our email specialists will contact you about how we can help you
achieve even greater engagement by switching to Net Atlantic for email marketing services.