Best Email Marketing Practices Every Successful Not-for-Profit Should Know
By the Net Atlantic Marketing Team
Although non-profit organizations are very different from profit-driven companies, they similarly share a goal or mission for their existence.
Email marketing is a well-known, powerful tool for building brand reputation in the for-profit world. It's very effective.
How can Not for Profits (NFPs) benefit from incorporating some simple Best Practices into their communication and fundraising strategies? Read on.
By communicating with people and organizations that are interested in your mission, you build brand recognition.  Yes, NFPs have brands too! Most people recognize these logos below without having to think whether or not they are a charitable organization: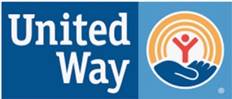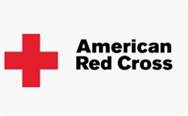 But did you know that the largest Non-Profits, in terms of revenue, are all investment funds run by for-profit companies?  The top five not-for-profit organizations in terms of revenues - have you even heard about them? 
Fidelity Investments Charitable Gift Fund: Revenues over $10Bn
Partners Pooled Investment Holdings LLC:  Revenues over $9Bn
Bill & Melinda Gates Foundation: Revenues over $5Bn
Batelle Memorial Institute: Revenues over $5Bn
The Global Fund with Revenues over $4Bn
Other than the Bill & Melinda Gates Foundation, we don't see much in the media about these organizations or funds.  So how did they grow their revenues into the billions, with their assets even higher?
The answer is Marketing!
Investment firms already have a pool of consumers.  Some of these consumers, perhaps many, are looking for tax shelters and charitable organizations to support.  They have a built-in subscriber list.  How do they grow the number of investors for their charitable investments?  They send an email or newsletter describing the new product and offering an opt-in for more information.  They use a soft-sell approach to increase their portfolio.
The branded charities we all recognize do the same thing, on the same scale.  They start with a foundational mission and they make sure their communications stay focused on the message.  Save the Children doesn't talk about saving the whales, for example. 
Learning how to consistently share an organizations' mission without sounding tired is one of the key strategies for any email marketing campaign.  Timing is important. While every communication ends with a Call to Action asking for a donation, get involved, buy the t-shirt to support the cause, etc. it is the message above the call to action that drives the recipient to actually click the Donate Now button.
Utilizing a few simple strategies consistently will help drive membership, sponsorship, and donations.
Email Marketing as part of the overall Marketing Strategy
It's not enough to say, "we are going to start sending a monthly email to all of our donors".  That's not a strategy.  It's important to understand that every donor is at a different stage of their relationship with your organization.  Having a well-documented, scripted email marketing plan is key to engaging with donors and potential donors. 
It's also important to remember that there is not just one type of email. You need to consider different subscriber journeys and the messaging that is suitable for each of these.
This can include welcome emails for those who have just signed up for your email list or for those who have started donating. Emails can nurture people toward making donations or thank them for already doing so. You can also use them to keep people informed of what you're doing and to continue telling your story.
Data Management
Not-for-profits often work on a shoe-string budget with little staff, or mostly volunteers who are sometimes long on enthusiasm but short on technical skills.  Volunteers also tend to come and go frequently.  Easy-to-use tools and strategies will go a long way to managing the integrity of your data.
Is your information accurate?  Non-profits accumulate data from multiple sources:  event registrations, fund raising drives, word of mouth, in person gifts, etc.  By collecting and managing contacts in your CRM software you can easily integrate with your email service provider (ESP).  This helps keep your donor information complete, cohesive and up-to-date.  What information are you collecting?  How are you going to use that data to increase awareness and donations? 
Segmenting your mailing list into manageable sections allows you to meet your donor where they are:  welcome emails for new subscribers, emails targeted to those who have specified an interest in a particular project, fundraising emails, announcement emails, and thank-you emails. 
Integrating your CRM with your ESP allows you to personalize the message to the recipient.  Have they donated before?  Have they expressed an interest in a particular project or goal?  Personalizing the content to the donor will increase both donations and support for your organization.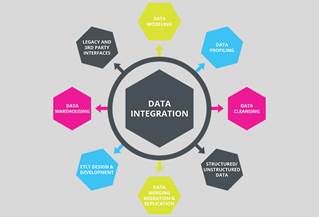 Messaging or Branding
Email marketing allows charities to communicate directly with donors and potential donors in real-time.  Email marketing also allows for cohesive story-telling.  These are our success stories, our "hopes and dreams" stories. 
For example, the group Doctors without Borders is building a new clinic in a small village.  Engineers without Borders just put in a clean water source to a place where water sources were few and far between, and often unsafe for consumption. People would walk for miles to get unsafe water, and now they don't have to. These are compelling stories.  Add photos to the text and you've created a moving email that encourages people to donate to the cause.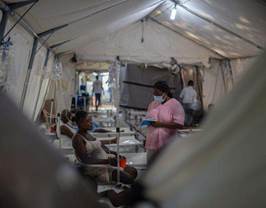 copyright doctorswithoutborders.org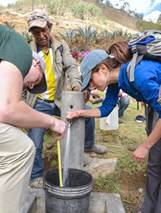 copyright ewb-usa.org
By telling the right story and using the right pictures, the not-for-profit has used several tried-and-true email marketing strategies:
Write a compelling subject line / pre-header

This drives the recipient to open the email without sending to trash or immediately marking as spam          

Tell an engaging story that supports the mission

This keeps the reader's attention on the organization and plants the seed that more needs to be done

Use pictures to help the reader visualize the depth of the problem
End with a Call to Action:  Donate Now / Become Involved

Gives the reader the opportunity to feel and do good
Conclusion
With one well-written, well-timed email, a not-for-profit can solidify the loyalty of their donor base, expanded their reach as their readers forward or share the message with friends and colleagues, and drive up donations, resulting in a winning marketing campaign!
Resources
Boost Your Non-Profit & Political Email Marketing Click-through Rates
https://blog.netatlantic.com/2014/09/25/boost-your-non-profit-political-email-marketing-click-through-rates/
The 5 Best Types of Email Content to Send for Non-Profit Organizations
https://www.netatlantic.com/resources/articles/the-5-best-types-of-email-marketing-content-to-send-for-non-profit-organizations
Email Marketing for Non-Profits and Associations
https://www.netatlantic.com/resources/industries/nonprofit
Contact a Net Atlantic Client Specialist for more information on how we can help your not-for-profit achieve success.  Tel 978-219-1900 or email sales@netatlantic.com