StrongView® Email Integration Server
Email-Enable Existing Business Applications
StrongView On-Demand Email Integration Server unites StrongView's state-of-the-art MTA software with powerful integration technology that enables dynamic message assembly, delivery, reporting and tracking – all within a single "rack-ready" server appliance.
The high-performance appliance combines specially configured and pre-tuned hardware with StrongView's industry leading Email Application Server (EAS) and MTA software to simplify email deployment and streamline email operations.
Key Features & Benefits
Dynamic message assembly
Open connectivity and integration
High-performance delivery
In-depth reporting
Multi-server management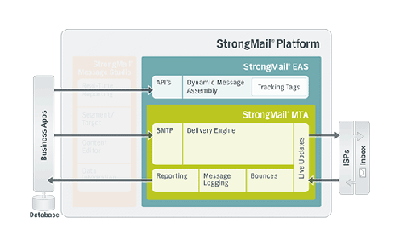 Click for Larger Image
Learn More About Email Integration Server Features & Benefits
If you're interested in learning more about the benefits of StrongView's Email Integration Server, please contact us at (877) 263-8285.
WE'RE HERE FOR YOU
Book A Call With One of Our Experts
Fill out this form and one of our email specialists will contact you about how we can help you
achieve even greater engagement by switching to Net Atlantic for email marketing services.